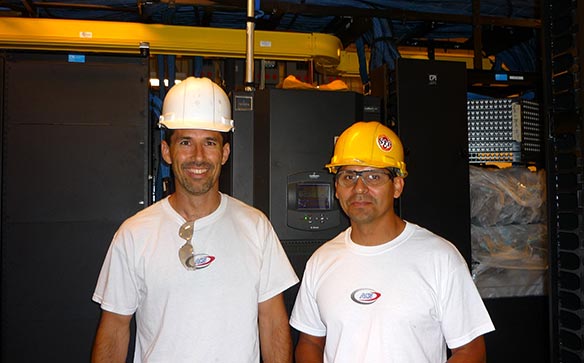 Advanced Communications Solutions, Inc. was established as a California Corporation in 2001 by Douglas J. Gleed as sole owner and President. Doug has over 19 years experience personally in the wireless and premise wiring industry. Many of ACS' current customers have been with Doug since his start in the industry.
ACS, Inc. has provided telecommunication services for some of the largest local companies in the greater San Diego area and has expanded operations for many of our customers who are national companies to cover their telecommunications service needs for their entire Western Regions.
Our strategy is simple – Focus on the customer's needs by providing outstanding, quality service which incorporates modern technologies to keep systems integrated and delivering an end product that will meet current needs and allow for future expansion and technology.
All of our client referrals will confirm that ACS, Inc. delivers the highest quality service and 100% customer satisfaction.
We are recognized for our reliability and expertise in the following areas:
Customer Service that is unparalleled in the industry. We provide innovative, high performance telecommunications solutions in a positive, professional manner. All of our employees are proficiently trained to support our high standard of excellence in customer care.
Project Management, which ensures that each customer will receive the best possible quality in design, installation and maintenance of each telecommunications infrastructure we are contracted to provide.
Ability to successfully complete fast track projects on time and on budget. We pride ourselves on effectively booking our schedule to efficiently meet each of our customer's needs.
24-hour emergency service department.