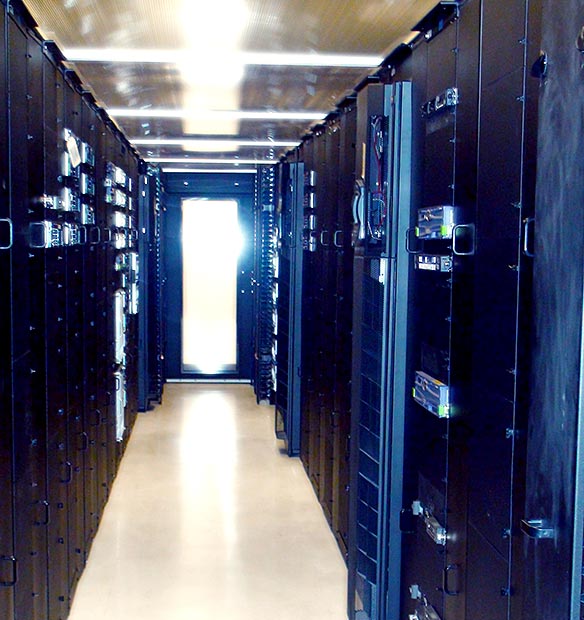 Project Description
ACS, a preferred vendor for Nokia, was awarded the Rancho Bernardo, CA project which included the following:
Installing of a Structured Cabling System (CSC) consisting of AV, security, access control, cell phone reinforcement, conference room reservation system, wireless, CAT6A workstation cabling, fiber optic station and backbone cabling.
ACS design and installed the rack layouts, vertical cable management, power strips, ladder racking, waterfalls and all necessary cabling between racks in the Data Center, MDF, 11 IDF's and the MPOE.
ACS also assisted in the design and installed the two cold aisle containment systems in the Data Center.
ACS installed over 4700 CAT6A lines and over 1.3 million feet of CAT6A cable and 135 thousand feet of CAT6 cable.
---